This will not make me seem any younger but… I met Meagan when she was in grade 8. She was a student in the grade 8 math class I taught in another lifetime… when I was just 16. 🙂
Seriously, even back then Meagan was a talented, determined, authentic and elegant young girl. So look at her now. What do you see? I photographed her bridal portraits in Bondville, by Brome Lake.
She and Stefan came to me to document this blissful wedding. They wanted something simple and fun. They wanted a celebration of their love and a party for their loved ones. We scheduled a first look (Scroll way down for information on the what is "First Look") in Bromont, at the Bromont olympic equestrian park. On that day, the 20th edition of the Quebec Equestrian Games were taking place for the weekend. So amidst a sea of horse trailers and horses and their riders, we set out to photograph that their first look. Look for the crisp September light in some of the mid afternoon shots. I love it.
The wedding ceremony and reception were held down the road at Le Refuge du Mont Gale. That is where I went on most of my end of year school trips when I was in elementary school. Did I mention my high school bus driver, David, was also the horse carriage driver?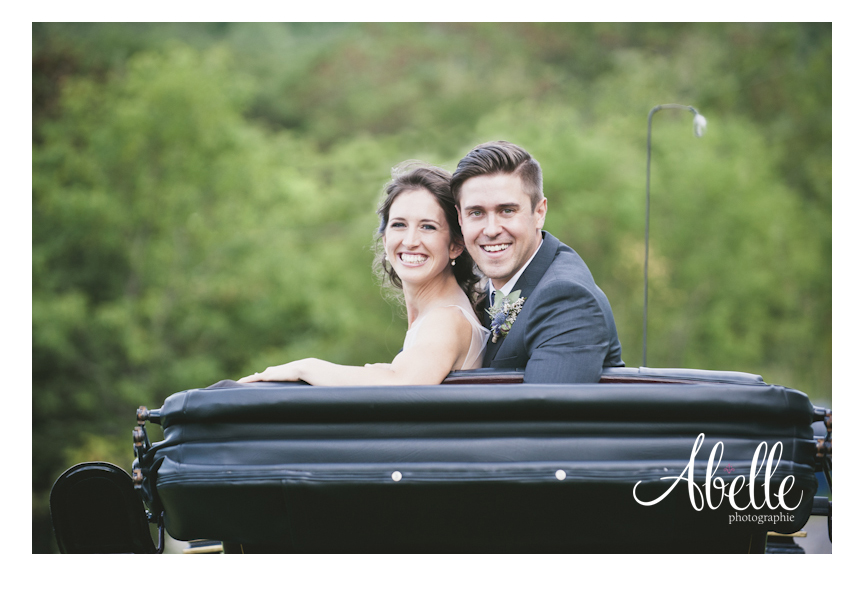 I'm grateful to have had the privilege of being surrounded with this much fun, love and positive energy on that day. These two make me want to smile, a lot.
Flowers: Debbie Hornig Créations Florales