This November day was dark and gloomy but the studio was all lit up by this woman's spirit and energy. She has amazing skin, a charming smile and a contagious laugh.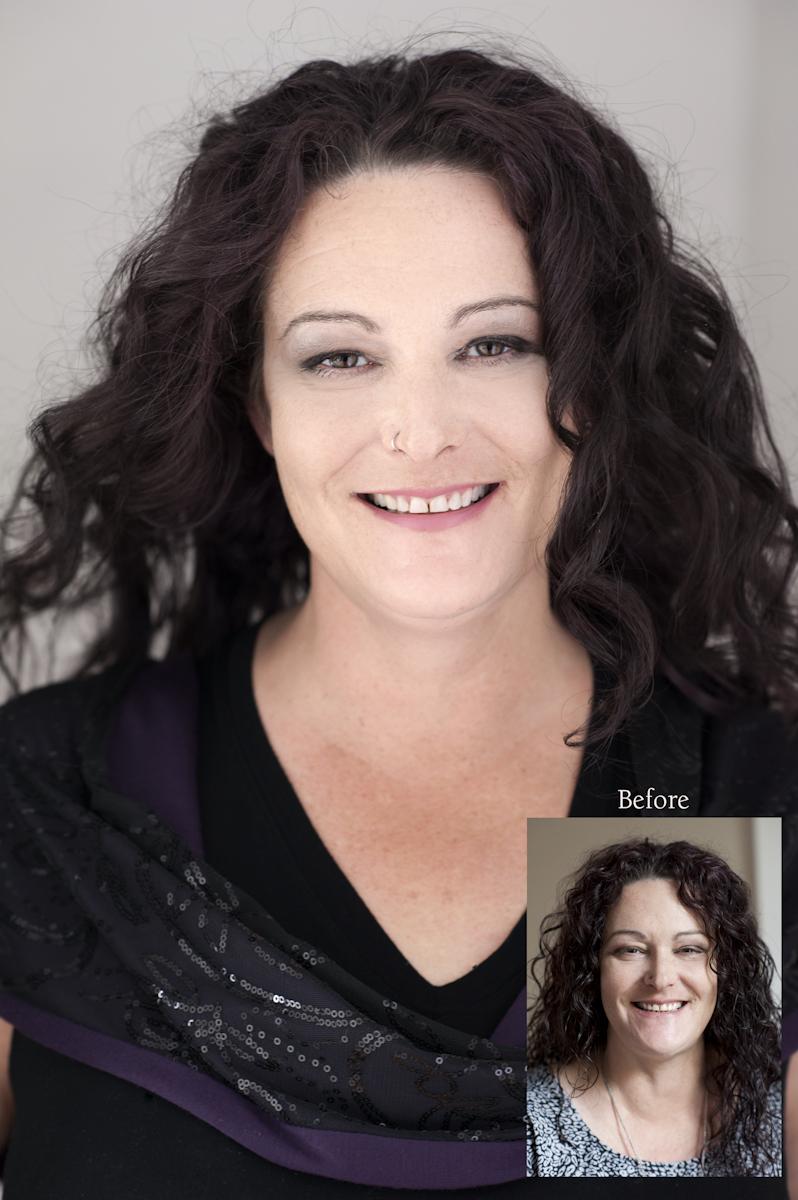 We sorted through her suitcase and pulled together a number of different outfits to create a custom magazine-style photo shoot for her. One that included some business attire and other outfits for beautiful personal portraits. These images are precious for Terrie. Over time, they will be even more significant for her two children.
For this woman, purple is more than a favorite colour. It is a reminder of how strong women, like her, are.
Lauren and I are blessed to have spent an unforgettable afternoon at the studio getting to know this wonderful woman warrior and mother of two.
Hair & Makeup: Lauren Waterworth of Hairbylaur
Styling: Isabelle
Photography: Isabelle of Abelle.ca
More information on the provincial Shine the Light Campaign.
To purchase purple LED light bulbs: River Lily Boutique or Leeds and Grenville Interval House
To purchase purple Shine the Light lanterns (25$), LED mini strings of LED lights, purple neckties or purple scarves (as showcased above), contact Kimberley at kimberley@lgih.ca .
As a side note, this woman is also a trend setter. As a matter of fact, the 2018 Pantone color of the year is Ultra Violet, 18-3838. Who knew?