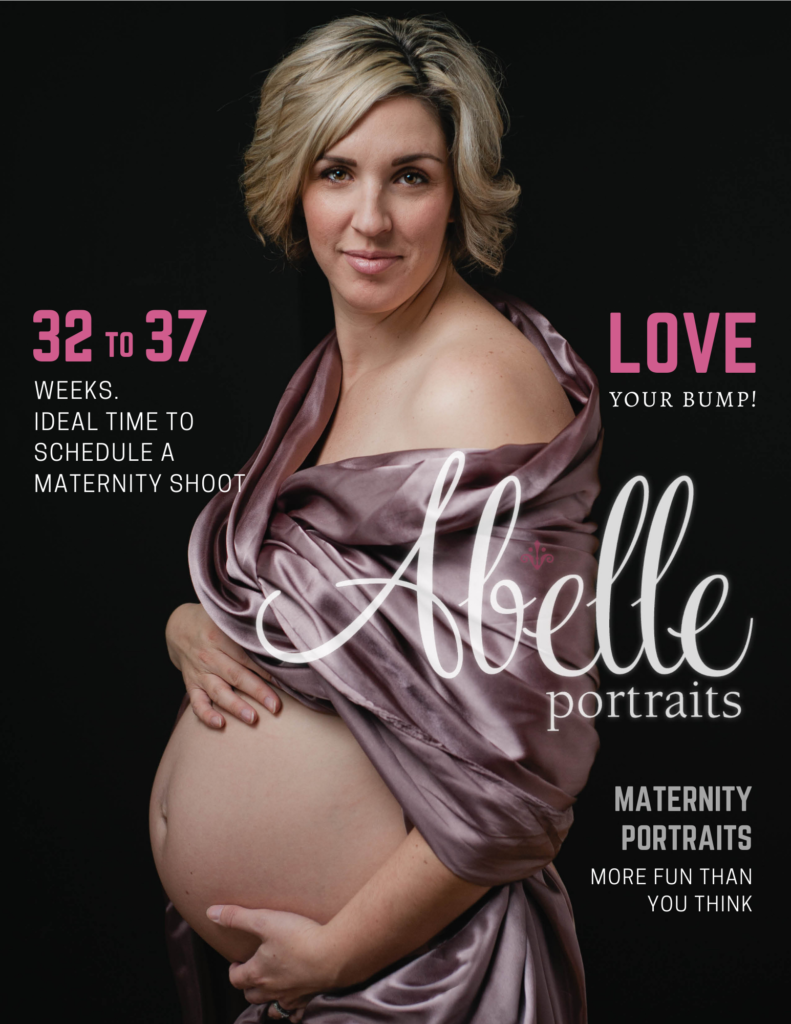 "Birth is the epicenter of women's power." –Ani DiFranco




This woman has had to wait for baby no. 2 less so than other women but more so than most. It hasn't been an easy adventure, to say the least, but, at last, "Audrey" is on her way. In order to document this life-changing milestone, G came into the studio to immortalize the delicate and raw beauty of her pregnant state.
In-studio, we created a number of different looks with a flowy sheer maternity dress, some taupe taffetas fabric, and then black, body-hugging dresses, tops, and leggings that she selected from her wardrobe.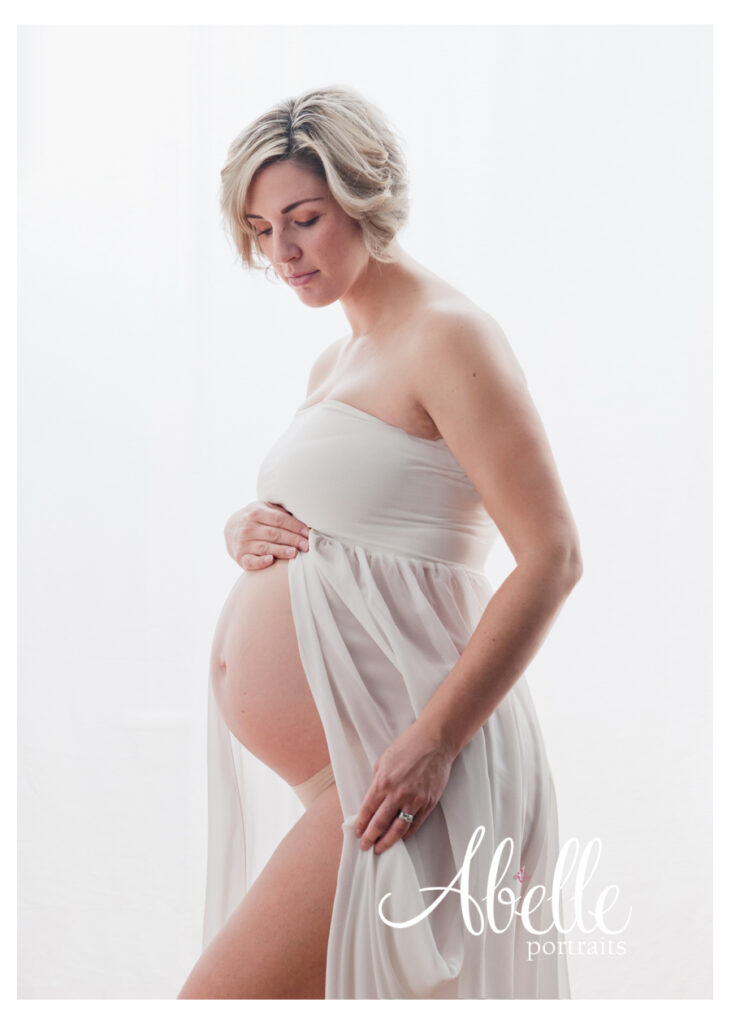 It is easy to get carried away in the photo studio with props and accessories while creating a magazine-style shoot because there is so much excitement attached to this moment. However, we tried to keep it simple yet elegant. Emphasizing the bump and classic body poses enhanced by natural and studio lighting.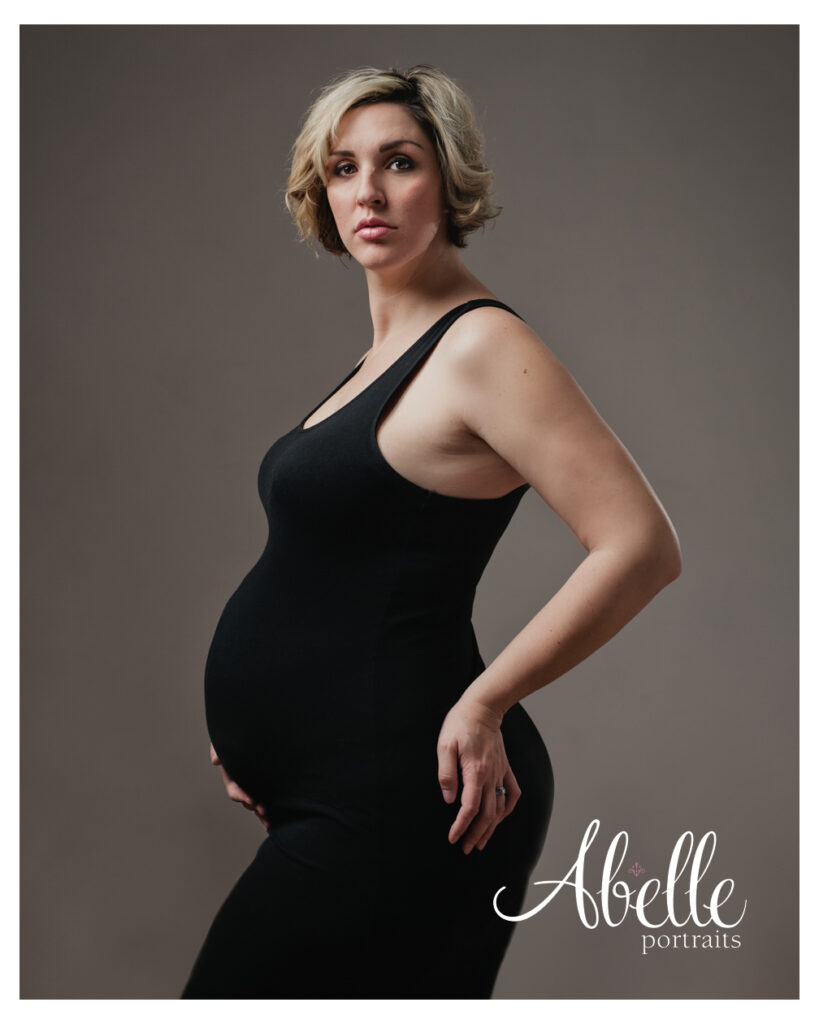 Ideally, for comfort and ease of movement, weeks 32 to 37 are the ideal time frame to schedule the photo shoot. After that, moving is more difficult and your energy level starts to run low. We may have been a bit late to schedule this one but G is strong and flexible. We scheduled two different sittings and took breaks during each session. The results speak for themselves.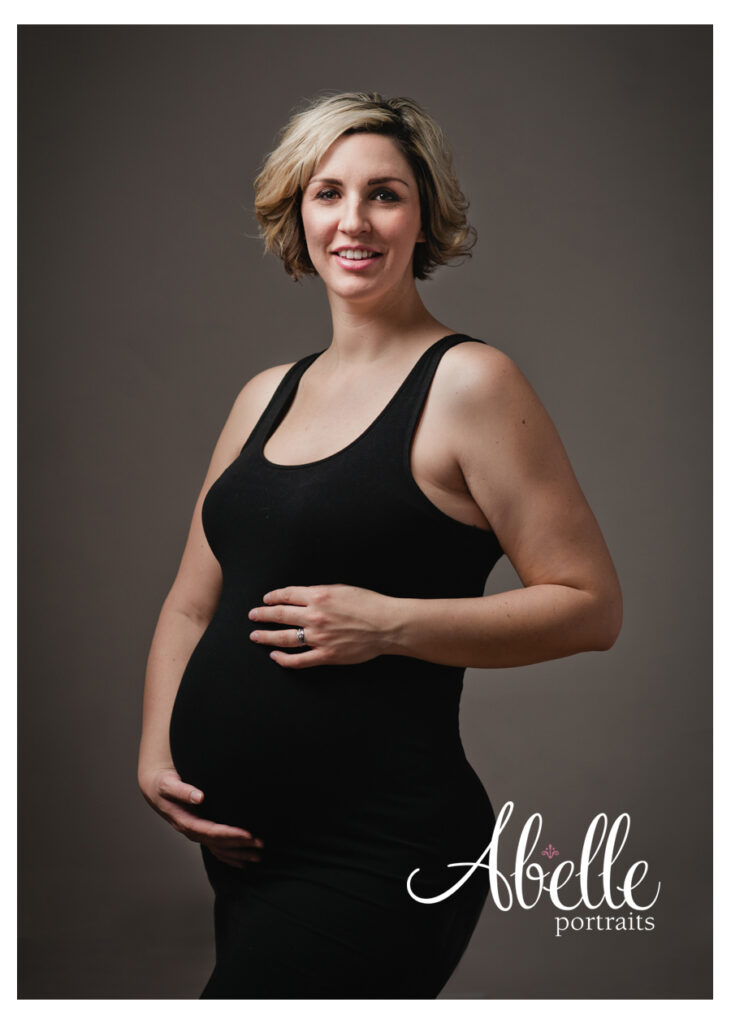 Most women feel self-conscious during their pregnancy and hormones sometimes get the better of the self-talk. Feeling fat and unattractive is common for expecting mothers. So, this session attempts to push the self-inflicted negative self talk away as it is simply that: negative self-talk!
Also, many of my readers will look at the finished portraits and believe they could never look this good. I started photographing women in 1999 and have created portraits of close to 1000 women and the feeling of inadequacy is universal. Let's put an end to it, Sistahs!
I am extremely grateful I got to participate in creating these timeless studio portraits with G. The memories will stay with me forever.
To see more images, visit this link.
#maternityportraits #portraitstudio #pregnancyphotos #pregnancyportraits #glamthebelly #babybump #maternityphotos #contemporaryportraits #portrais #professionalportraits #studioshoot #glamourportraits #magazinestyle #photographer #prophotographer #brockvillephotostudio #montrealphotographer #fineartportraits #existinphotos #portraitsmatter #womenpower #abellephoto #abellestudio #photographystudio #luxeportraits #boutiquestudio #brockvillephotographer #brockvillephotography #brockvilleportraitstudio #2meterdistancing #magazinestylephotoshoot#notouchportraits