This elegant lady and I are connected. We come from the same little farm town. A town so small it wasn't even on the map when I was growing up: Iron Hill, Quebec.
She says she came upon journalism later on in life. She is a freelance writer, marketer and TV producer and host. She is also an avid community supporter and promoter of the community in which she lives and serves. She has an knack for networking. Listening to her talk about her engagements for the upcoming week made me tired. She is a vivacious, curious, inspiring and authentic.
She came fully prepared for the session. During the pre-shoot consultation, we talked about what to wear and how to get ready for the shoot. We discussed outfit choices: colours, material, necklines, textures and accessories. I would give her an A+ for the getting ready part of the shoot. This made things easier for us during the photography session. I feel the portraits below are the result of a great team effort.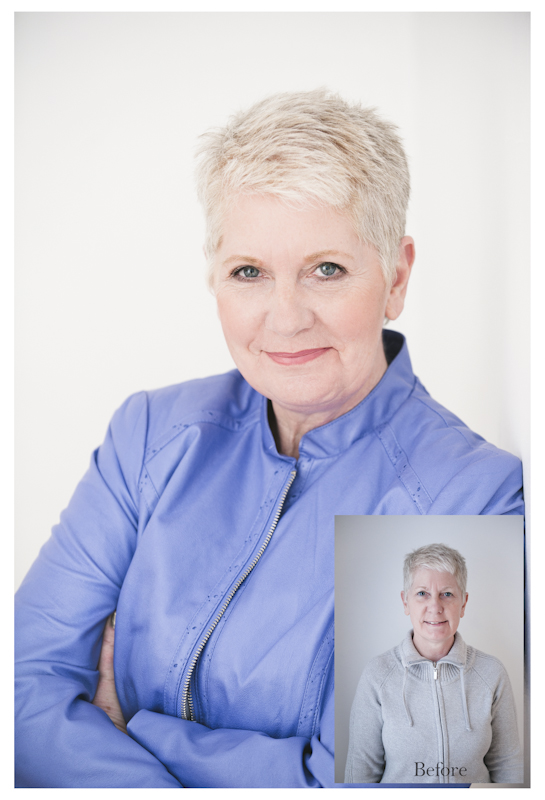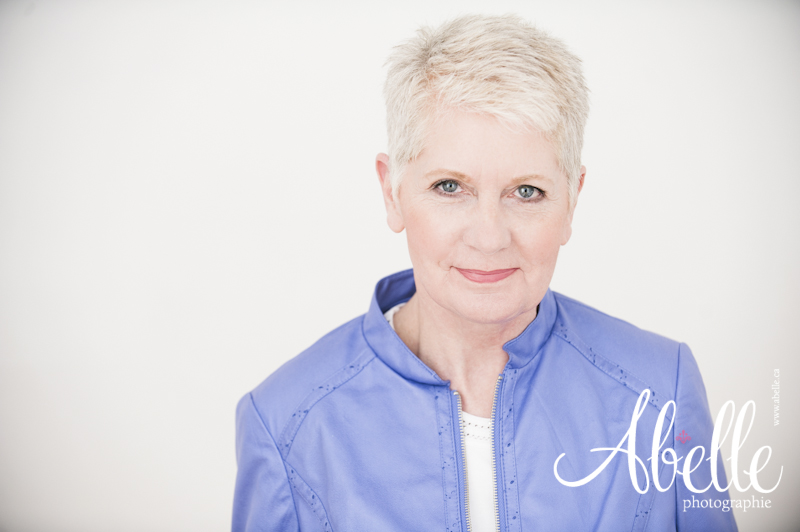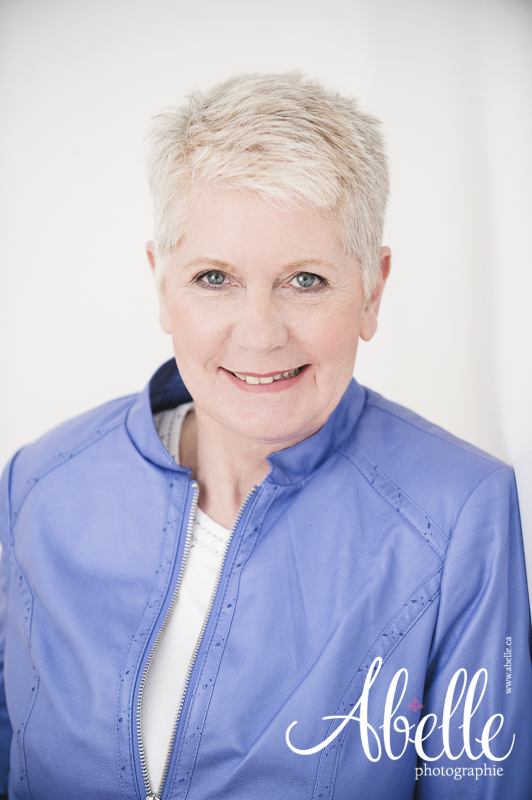 Erica Wright MUA worked her magic during the beauty makeover session. The result is stunning. I love Doreen's short strawberry blond hair and those blues eyes. (Somehow the images of Anne Murray and a younger Judi Dench kept popping up in my mind during the photo shoot. Do you see it too?). She didn't even look at her reflection once the hair and makeup transformation was finished. Then, together we created these elegant photographs.
Thank you Doreen for this memorable opportunity.