Social distancing and the shutdown of non-essential services had Abelle Photo Studio, like the rest of the world, at a standstill. I reconsidered the future of my portrait and wedding photography business. I dabbled in stock photography and fine art landscape photography. It enabled me to improve my study of light crafting and bending and my technical skills.
In the end, there was a silver lining to this. I realized just how important creating portraits and playing with light are to me. How contemporary portraits are priceless to families. How essential professional headshots are to business owners and entrepreneurs, and how cherished wedding photo albums are to couples and their families.
Time didn't stand still, though. Children grew up and families shared more and more intimate moments. Some businesses disappeared yet others evolved, streamlined, and redefined themselves while new businesses were born during these unprecedented times.
Meet the Fortier family. They decided to document the announcement of the future member of their family in a fashion similar to their firstborn, Oli. We discussed the ideas and general feel of the session ahead of time. What types of images did we wish to create? When was the best time for our busy schedules? For Oli's schedule? He is 3 years old, goes to daycare, and has decided to skip his afternoon naps.
With the help of a valiant helper, I tested various lighting situations. I got my light readings ahead of time and when the crew arrived, we started shooting, wasting no time.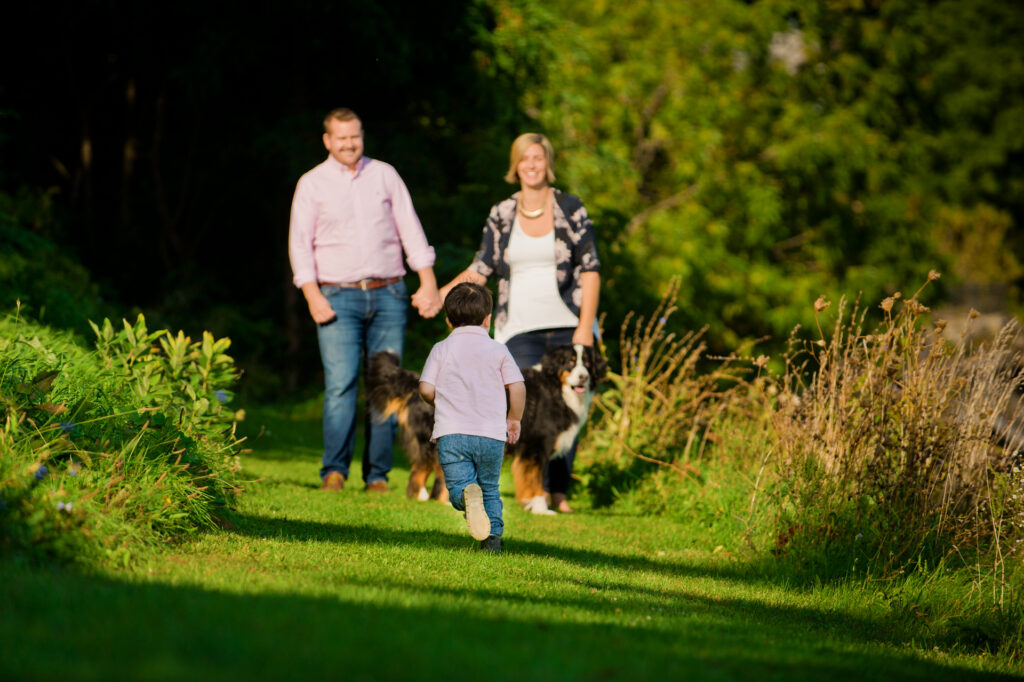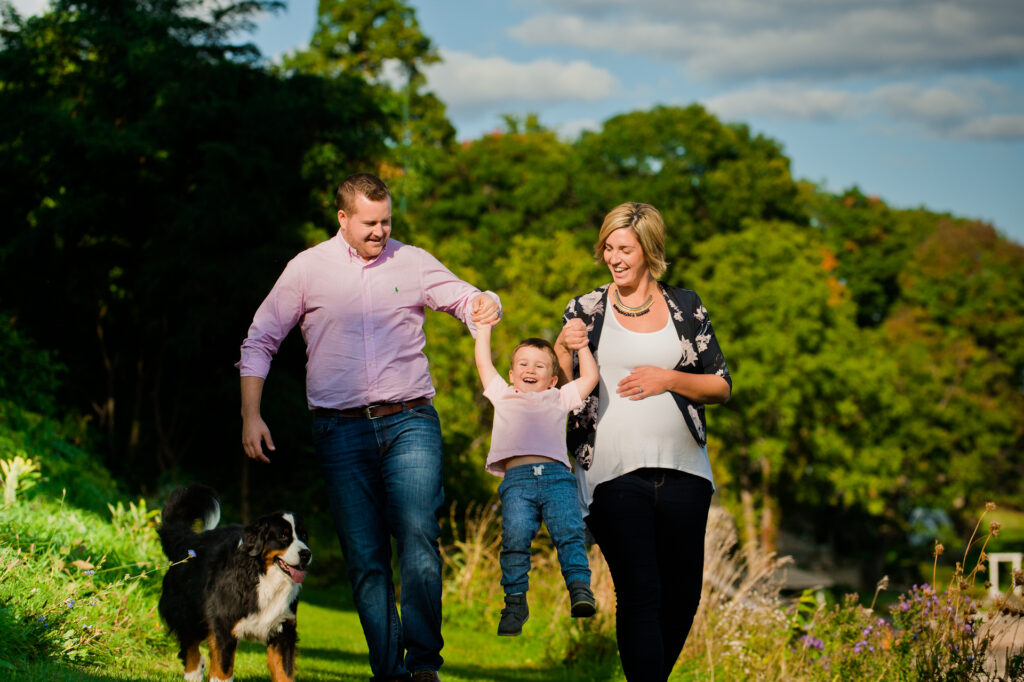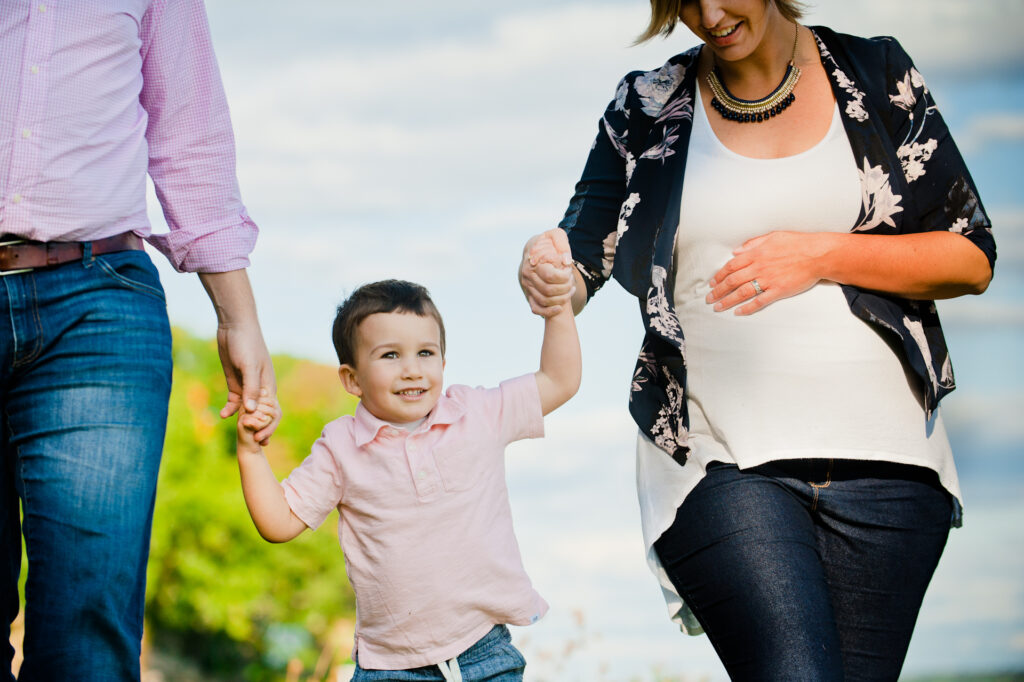 A toddler's attention span is short. Very short. But we rolled with what Oli was willing to give us. The images aren't posed. Much. The images were directed. I decided on the best angles and sunlight position. The rest was taken on the fly in rapid-fire fashion. The results are images that convey a sense of joy and elation and tell the story of the day mom, dad, and son officially announced that Audrey would soon join this family.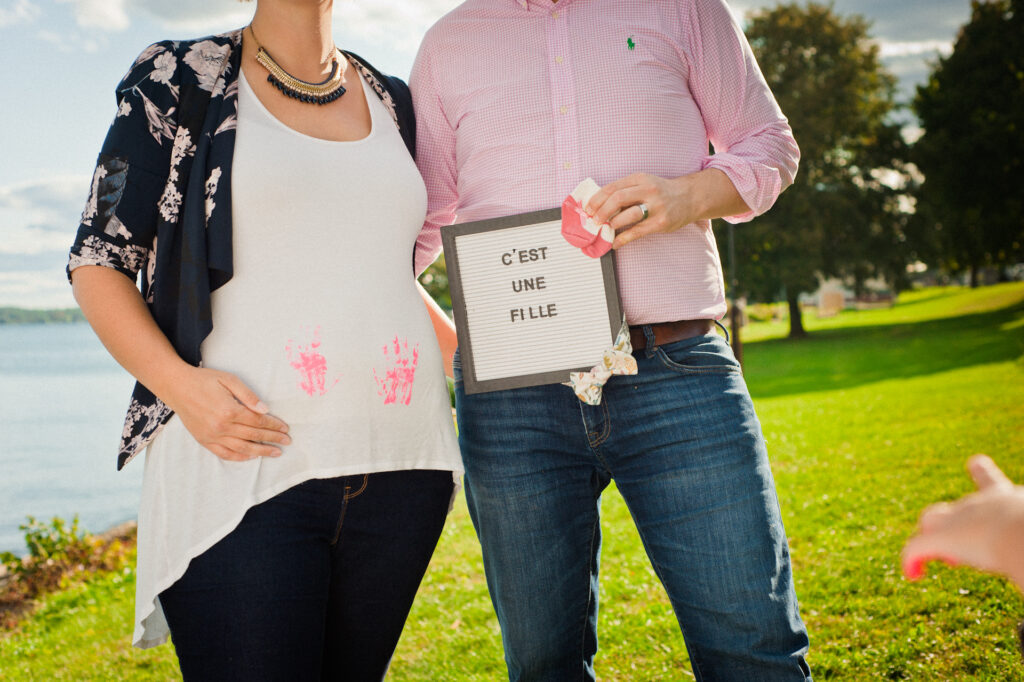 To view more images of this cute family portrait session, click here.
To book or inquire about family portrait sessions, write to me.