We often spend our weekends in the country in Eastern Ontario: Ottawa, Perth, Brockville, in Gatineau or the Eastern Townships: Knowlton, Bromont, Brigham, Dunham, Sutton. However, having lived in Montreal for close to 15 years, it is nice to be invited back to photograph a wedding.
I met this couple in Ottawa in the Fall of 2013 and Abelle photographed their wedding back at the beginning of the Summer.
Monsieur, the groom, was welcoming, photogenic and open to any idea we threw at him. So this day unfolded perfectly. The images reflect just that: two people who are in love, relaxed and getting married. The rest, did not matter.
We had a very tight schedule to start off the wedding day but we ended up right on schedule. The bride was organized, cooperative, authentic and elegant. We had looked at images from Elizabeth Messina during the week leading to her wedding. When I saw the awesome makeup and the cute "voilette» come into the hotel room, I let the memories of those beautiful images be the inspiration for the bridal portrait session.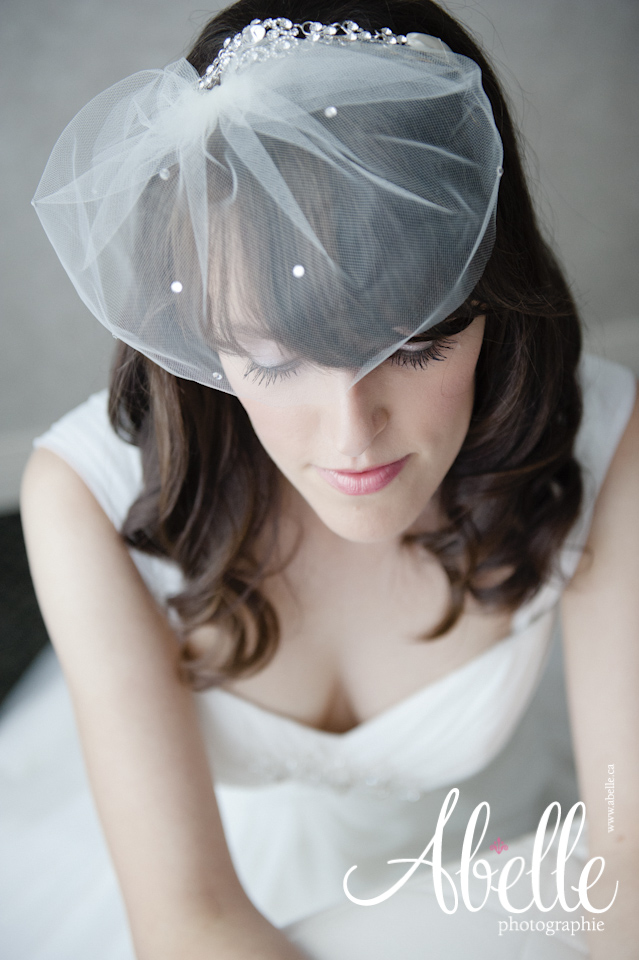 Want to know a little secret? Some of the beautiful images of the couple were shot on McGill campus, our old stomping ground, and NOT Europe. Yet, have passport and would gladly go back for a wedding…