When I hear comments like: «Today's youth are lazy.», «In my days, we were better at (fill in the blank)», etc. I think to myself that we are dead wrong about young adults. There are so many creative, eager, good-natured, whole-hearted and smart young people out there.
With high school graduation and prom season around the corner, this next post is a reminder that thousands of young men and women are about to start a new and significant chapter in their life. We love to photograph them in our studio to immortalize them at this very important stage in their life.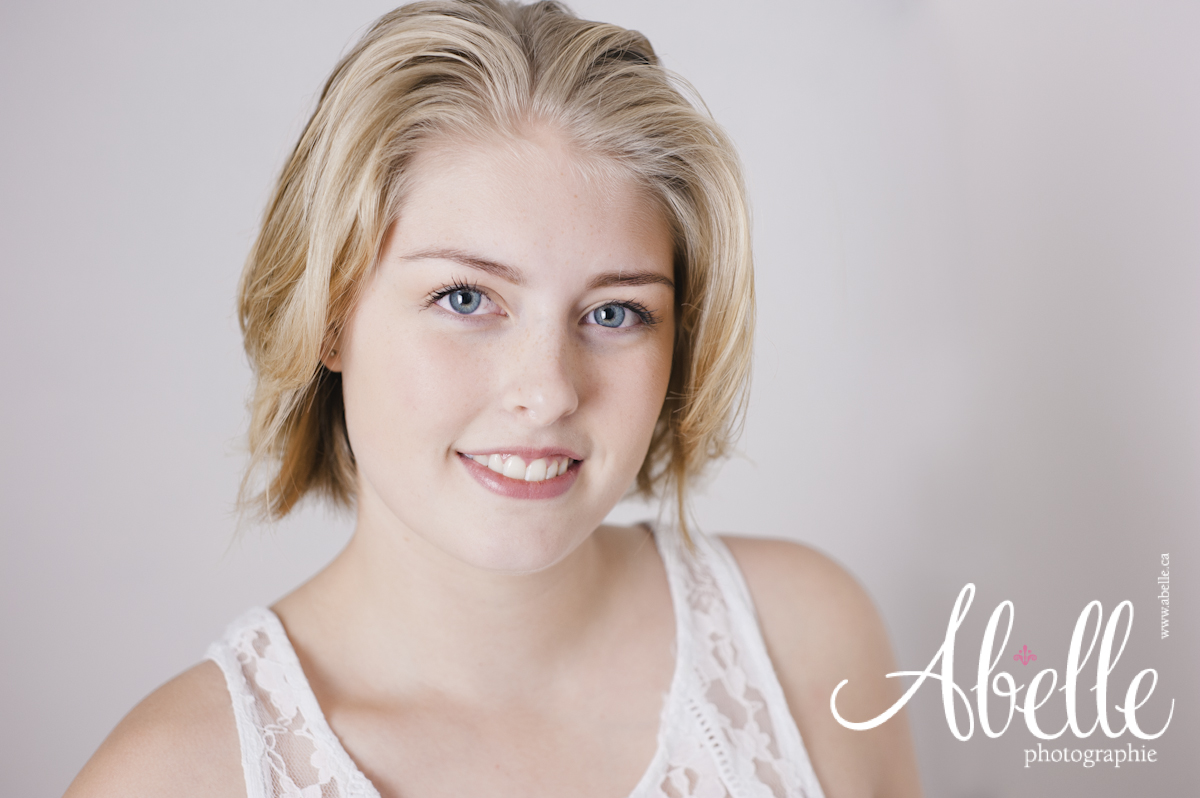 Here is one such example. Angelique is an outstanding young woman. I have the pleasure of working with her in the studio. I wanted to capture her youth forever.
She willingly agreed to spend a few hours with me, at the studio. We tried out the new gear.
Indeed, Christmas came early as we invested in some «light-in-a-can» portrait studio photography equipment. There is only so much daylight November and December can bring.
Our portraits celebrate people of any age. Young, middle-aged and mature women sit in front of our camera. Let's celebrate you; because every stage of life is worth celebrating. 
#seniorpictures #senioryear #modernteenstyle #portraitphotographer #rising_masters #abelle #portraitphotography #portrait_perfection #portrait_shots #oldmasterslighting #fineartportraits #portraitstudio #abellephotography #abelleportraits